The history behind the story
Why does Hexagonal.com exist?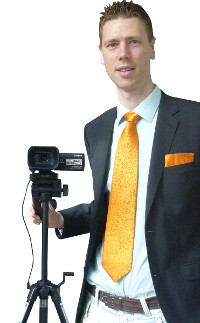 Yes, my name is Richard Banks. Actually, I am a successful entrepreneur in a very different industry.
Through a fortunate coincidence, especially in the young life of my daughter, I met the developer of the Recreation Lounge.
Hexagonal water is the most important cycle of the Recreation Lounge. This principle has given the stability back to my daughter, so that she is able to live a completely normal life.
The Recreation Lounge has been developed in Germany and has initially been operated by the Vitalzentrum Leipzig. However, in the long run, it was too much effort to travel the 500 kilometers.
After I have managed to buy the prototype, I have purchased another two lounges and managed to transport them to the Existenz­gründungs­zentrum (business start-up center) in Memmingen. After prior arrangement concerning time, interested parties can make their own experiences with the hexagonal effects.
General questions about the Recreation Lounge are happily answered by the Vitalzentrum in Leipzig, questions about the hexagonality by the producer company. They produce the center piece of the lounge, with which the water is converted into a permanent hexagonally structured state.
Both companies sell and do not export to the non-German-speaking abroad. We assume this task ⇝ information about it here.
My family, my employees and I use the Recreation Lounge on average once a week – adults 50 minutes, children a shorter time.
What could we ourselves observe?
More stability, more vitality; partially a better mood, but in any case better ideas and faster implementations (without feeling exhausted and burned-out, like I sometimes was beforehand).
The changes did not appear at once, but insiduously more and more every month.
Changes since 28th of March 2019:
In the meantime within Germany, there are a whole lot of Recreation Lounges, so that we in Memmingen do not offer a public service for everyone.
At our lounge, research and VIP-customers, who have a special need of discretion are welcome. Appointments can be arranged through my assistant.
Last but not least:
If hexagonal.com has been recommended to you due to the financing or leasing of Recreation Lounges, then you are at the right spot here with me. In this case as well, please arrange a meeting through my assistant. This is only for interesting parties in Germany!
Thank you!