Key to a long and healthy life
Stone of Harmony
(German: Stein der Harmonie)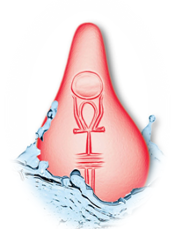 Introduction
(the most important facts in four paragraphs)
The stone of harmony is decisive for improving the life quality and even for a prolongation of life by creating a particularly high hexagonal (honeycomb-like) structure of hydrogen molecules in your direct environment.
This hexagonal structure can be radiated by the stone of harmony forever to its environment, because it absorbed it during the about 200 days of continuous manufacturing procedure.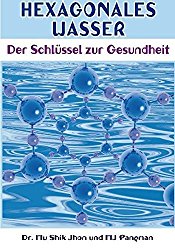 The stone of harmony is available to its owner for numerous types of uses, for example for producing hexagonal water.
A big significance in activating the self-cleansing and the self-healing powers is attributed to hexagonal water.
What is the stone of harmony?
The stone of harmony, which technically is no stone (more on that in brief), is high technology. High technology, which is exactly recreated by the elemental power of nature.
High technology that creates a structured field in a radius of about 1.5 meters. The inventor, Josef Schwarzkopf, calls it "a harmonic field with life power".
The stone of harmony is capable of transmitting its field to other things. It can, for example, structure water (make it hexagonal) by putting it into contact with the liquid.
The stone of harmony is a German product and is exclusively produced in Germany.
Brief introduction into the subject
Conversation with the producer Josef Schwarzkopf in the Bavarian Forest:
How the stone of harmony was created
Here, an overview will soon be created about what the Stone of Harmony is.